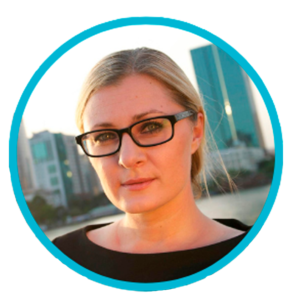 Nicole Baudisch, IB Ambassador of Business & Economics at IB Wave, CAS & Advisory Coordinator. Head of I&S Department.
Corporations had to learn and adapt processes to a digital workplace when individuals were placed under lockdown regulations due to COVID.
Most companies are now re-imagining their core business processes with the knowledge and experience they have gained from the covid lockdowns. 
Are workspaces still absolutely essential? When some organizations' employees worked remotely, their productivity increased.
It is recommended to use at least three letters from the LOSERS acronym.
L- Long-run versus Short-run
Most decisions can have great benefits for a business in the long-run but in the short-run might require investment or changes to an established operational model.
Companies usually define their short-, medium- and long-term objectives.
On an operational level, day-to-day decisions are made quickly. These are short-run implications. Results to these decisions can be seen immediately. 
In the short-run, factors of production for a company have at least one fixed component. In most business cases, this is capital also referred to as fixed assets.
These are long-term investments in form of properties, buildings, factories needed to operate on a daily basis and to generate sales revenue streams for the company. 
Let's consider the following current event: 
Musk and his co-investors put up more than $30 billions of their personal capital for the Twitter transaction. The provision of $14 billion in debt financing has been committed to by a number of financial institutions, including Morgan Stanley (MS.N) and Bank of America Corp (BAC.N).
As a result of the debt that Musk placed upon Twitter, the company is going to have to make interest payments on that debt in the next year that will amount close to $1.2 billion.
To cut costs, CEO of Twitter, Elon Musk terminates over 4,400 of the company's 5,500 contract workers and in addition laying off approximately half of Twitter's 7,500 employees.
Long-run
Musk announced that he plans to increase revenue to $26.4 billion by 2028.
In 2028, advertising would generate $12 billion in revenue and subscriptions nearly $10 billion
There are a few key areas, IB candidates can always consider when evaluating short- and long-run impacts. Ask yourself:
Is the business structure and liability changing?
Is ownership changing?
Is growth and evolution effected?
Are their any implications on the market share now or in the future?
Are employees taken into consideration (more, less, training, improvements, motivation, empowerment?)
Changes to the factors of production to increase productivity
Changes to the Marketing Mix, customer segmentation
Changes in cost structure, cash flow or sales revenues
Changes to the production methods
One of the benefits that arises as a result of proper communication of company objectives throughout an organization, is higher levels of performance.
Because they have a better awareness of both their own personal goals and the overarching objectives of the organization, employees and managers alike are able to accomplish more. 
Businesses define effectively performance criteria and metrics in accordance with the objectives they wish to accomplish by developing mission and vision statements.
Values of the company should be well-defined and quantifiable before they can be considered business objectives.
They are formulated in the form of key performance indicators (also known as KPIs), while other times they are written as SMART goals.
The competitive advantage, technological leadership, sustainability, return on investment, employee engagement and efficiency, and corporate identity of a firm are all common long-term objectives.
Siemens moved beyond a purpose of "maximizing shareholder value" to a mission of "serving society."
Netflix changed its long-term objectives from distributing content digitally to become a leading producer of original content that could win Emmys and Oscars.
In the short-run, the aim is to increase on-time delivery from 95% to 99% in the San Jose area but the long-run strategy is to expand to all main 5 cities and migrate sales and ordering to an e-commerce platform with an investment of $250 000. 
S-Internal and External Stakeholder Interests and Conflicts
A stakeholder is a person or a group with an interest in the enterprise, its activities, or organization of it.
A stakeholder group doesn't need to have a financial interest; they can simply be impacted by or have a say in the decisions and plans the company makes.
These effects don't always have to be undesirable; they might also be advantageous.
Examples of Stakeholder Conflicts
Since stakeholders frequently have divergent and competing interests, disagreements can be expected.
When making decisions, it typically creates disadvantages for at least one stakeholder. Directors must set priorities and choose options that some stakeholders might find objectionable.
A few common examples are provided below.
This was the first part of possible evaluation strategies using LOSERS. In the next article, IB students learn about the letters ER and S.
Those stand for external factors, Resources and Synergies.
And an important advice: always link back to the case study!
Happy Evaluating!