Improve your performance in record time!
Internal Assessments, Extended Essay and ToK.
The best teachers to boost your score. 
At IB Wave we have one single objective: to offer the best online one-to-one IB tutoring classes and ensure you achieve the IB score you need for university.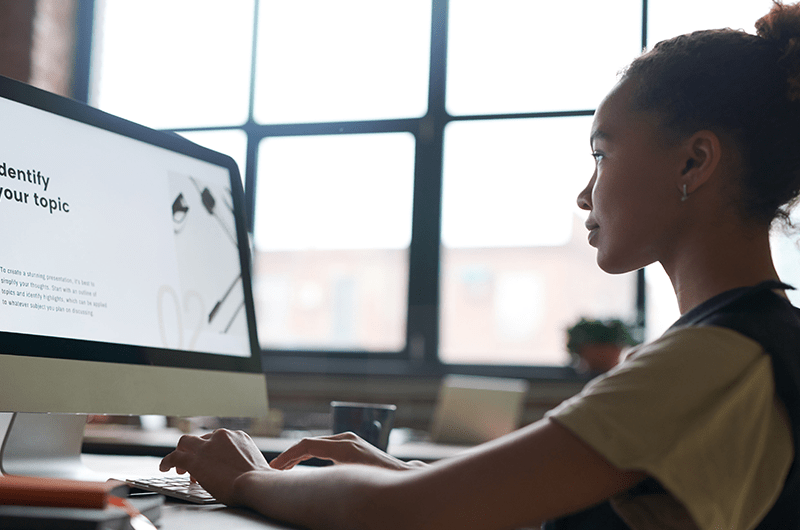 Our advisors are here to guide you in buying the correct Tutoring Package and to ensure you have the best IB Wave experience. They make sure they assign the most suitable teacher to each particular student. Get in contact with us. Our advisors will help you answer any questions you may have.
To reach a port, we must sail
You will work along with experts who previously aced the IB official exams is some of the best international schools, such as…
My name is Zuraida and IB English was my favorite subject. I studied at the National University of Singapore. I am a Professional IB Educator with diverse experience and a strong track record fostering student-centered curriculum and student creativity. I like to relax by playing the piano and cooking. I always suggest to my students: To write well you should think as a writer. I have proven abilities in problem solving, people management and motivation. I think a good teacher should encourage students to be the best version of themselves, striving to beat their "Personal Best".
Hello, my name is Diego. I studied International Business Administration at RSM, Erasmus University Rotterdam. I achieved a score of 43 out of 45 in the IB and had a true passion for the subject of Mathematics. Being flexible and capable of adapting is one of my qualities as an International Baccalaureate teacher. To me, the secret to being a good teacher is understanding that each student's learning process is completely different and patiently tailoring the teaching to each individual need. I'm passionate about music and geography. In my free time, I enjoy going for a run, going to the movies, or soaking up the sun with my friends. I tell my students that the key is to be consistent and stay on top of everything. "Your performance will be better if you approach the IB week by week, without worrying from the very beginning about the final exams and assignments."
The IB subject that left a lifelong mark on me was Business Management, and I scored a 38 in the IB. I studied BSc International Relations and Chinese at the London School of Economics. In my free time, I enjoy hiking in the mountains, reading about psychology, and dancing! A piece of advice for IB students: I would recommend completing your internal assessments as early as possible so that you can prepare well for your exams during the second year. To do this, of course, you should work through all the past papers from previous years! 🙂 I believe that the secret to being a good teacher is receiving constant feedback. It is essential to know at all times what is most helpful to the student.
Hi, I'm Olivia and I loved Physics at College, obtaining a 38/45 in my IB score. I studied Law at the Universidad de Buenos Aires. I am a self-directed, action-oriented professional with years of experience in Philosophy and English education. I love to spend time with my family and friends, yoga, reading, cinema and cooking. I'm an enthusiastic, committed educator with an innate ability to understand and motivate my pupils. Students should choose their subjects according to their interests. A good teacher should know what a student needs to progress and be prepared in order to get the best out of their students.
The IB subject that left a lifelong mark on me was Biology NS, and I scored 42 out of 45 in the IB. Subsequently, I studied Medicine at the Complutense University of Madrid.
I'm passionate about fashion and makeup. In my free time, I enjoy hanging out with friends, partying, attending festivals, and going to music concerts.
Based on my experience in the IB, I tell my students that the most important thing is to know how to organize yourself to make the most of your time, but above all, to surround yourself with people who support and motivate you. I believe that if you can explain a concept to a 5-year-old and they understand it, you are a good teacher.
I'm Jorge Herranz Ayuso, and during my time in the IB, my favorite subject was Mathematics. I achieved a notable score of 43 in the IB and pursued higher education at Universidad Complutense de Madrid, where I pursued a Double Degree in Mathematics and Physics. Beyond academics, I have a strong passion for sport climbing. If I were to offer one piece of advice to students based on my experience in the IB, it would be to focus on studying efficiently; this will afford you more time to indulge in the activities you are passionate about. Additionally, in my view, the key to being an effective teacher is cultivating empathy and understanding towards your students.
Hi, I'm Ismael and Physics SL was my best IB subject. I obtained a 43/45 in my IB, that's why I decided to study Physics, at King´s College London. I usually hike, play the flute/guitar, or write poetry. I love spending time (doing anything) with my friends, and I try to participate in as many volunteering experiences as possible. Occasionally, I also enjoy theatre and activities like bouldering. The importance of being organised in your higher studies (namely college or IB) is always highlighted by every teacher, professor, alumni, etc. As a disorganised student, I believe it's never emphasised enough. A good teacher means understanding whatever they are delivering and, most importantly, actively listening to their students!
IB Wave is endorsed by different professionals, teachers and members of the IB community.
Thanks to their experience, IB Wave promotes through interviews and articles, the tips, tricks and news of each of the areas and subjects of the Diploma Programme
Our experts are willing to share their knowledge to help families and students on different topics of interest. Their goal is for students to reach their maximum potential and achieve the best academic results.
My favorite HS subjects were: History, Political Sciences and Physics. I studied at University of Applied Sciences Rhein, Main-German, BA.HON. in Int. Industrial Business and Engineering. Cooking, MMA (Mixed Martial Arts), my dog, and surfing are some of my hobbies.
Thanks to the IB, students can drive their own learning and are encouraged to think critically by applying to real-life case studies. IB students become more culturally aware through the development of a second or even third language.
My best advice for an IB student is stay on top of your learning and work from day one. The IB Diploma can become a rigorous and challenging curriculum when you procrastinate for too long.
My name is Andy. Drafting, Physics, Math and English were my favorite IB subjects when I was young. I have a Bachelor degree in Civil Engineering at Gonzaga University. I enjoy mountain biking, playing pádel, and learning to play the guitar and bass. I also love traveling to new places and experiencing new cultures. I think the IB offers students a challenging curriculum that prepares them extremely well for university studies. It exposes students to high level content across all types of classes. My best advice for an IB student according to my experience is to choose the classes you are most passionate about, manage your time well, and use all the resources you have (especially your teachers).
I have a BA in Sociology and Anthropology (Carleton College) then MA in Applied English Linguistics (Complutense) then Teacher Certification North Georgia University.
I dedicate time to yoga and meditation every day and love taking care of my plants and going for long walks. When possible, I try to read books, watch films, and look at art. It's difficult to make time for everything!
The IB encourages lifelong learning and global harmony. IB students feel like they are part of the world and that their future experiences and responsibilities are to all people. This helps to give purpose and motivation to what they are studying. While they are certainly interested in getting high marks to gain admission into the university program they desire, they are usually always looking at how their current and future learning will make the world a better place.

IB Wave is a Think Ahead Education brand, a leading international education group in Spain
+7 years offering online International Baccalaureate tutoring
+1000 students who have been successfull their exams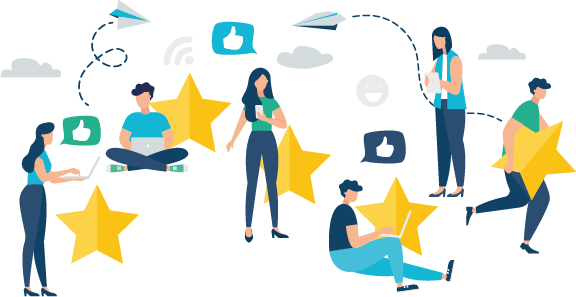 Improve your results with help from the best
IB Wave is possible thanks to the three disruptive 'waves' that we have experienced in recent years, and that are at the heart of this project. Firstly, the world-wide expansion of the IB as an educational system and its growth in recent years. Secondly, the development of technological tools and communication platforms in education. Lastly, the growing existence of IB alumni who have then specialised in tutoring, being able to provide our students with all the keys to succeed in IB.
At Think Ahead Education we have been offering online International Baccalaureate tutoring for years, helping thousands of students achieve their goals. Our position as leaders of the international educational market in Spain has allowed us to connect, teach, and work with the best talents in the educational field, in Spain and Latin America. Our vision of providing unique and high-quality educational environments is crystal clear in all aspects of IB Wave.
Improve your performance in record time!
Internal Assessments, Extended Essay and ToK.
The best teachers to boost your score.